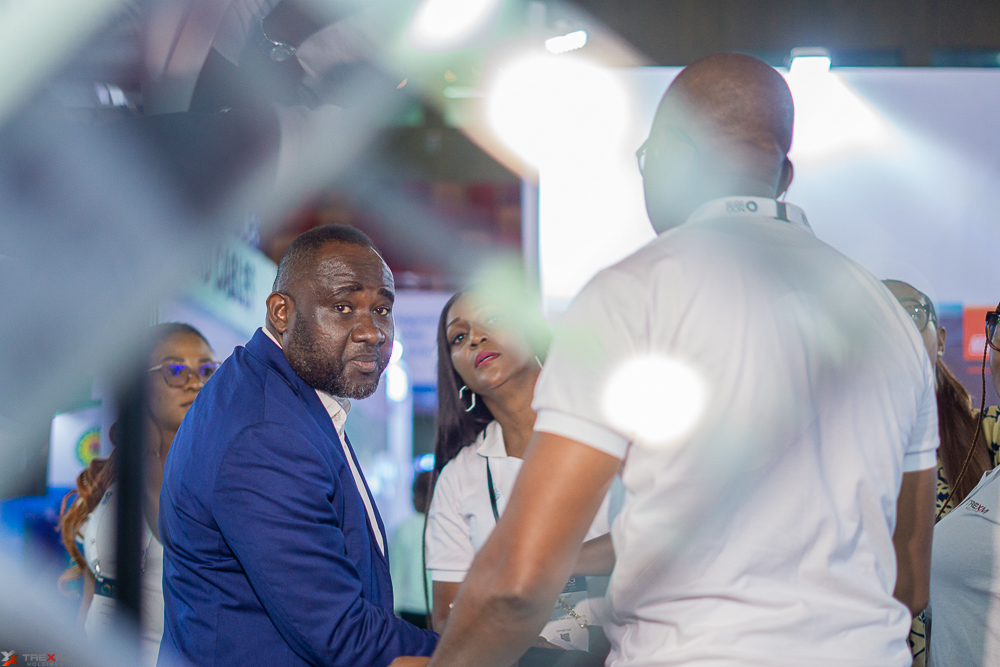 The Untold Secrets of One of Africa's Fastest Growing Companies
Recently shortlisted as one of the fastest-growing companies in Africa, by the Financial Times, a leading financial news platform in the world
Please give us an insight into what you do at Trexm Oil and Gas Services Nigeria Ltd?
TREXM Oil and Gas Services Nigeria Limited (recently renamed to TREXM Energy Services Limited) (TREXM) is a project-delivery company that provides a range of engineering services such as instrumentation, control and electrical systems integration; metering and measurement solutions; wellhead solutions; and inspection technologies for companies in several industries including the oil and gas, infrastructure, FMCG and power sectors.
We leverage technology, outstanding OEMs (original equipment manufacturers), years of experience, and a dedicated team to provide excellent services to all our clients.
We have grown our brand as TREXM Oil and Gas Services Nigeria Limited and are rebranding to TREXM Energy Services Limited as part of our business plan to serve clients in different sectors not limited to the oil and gas industry.
As a company, we place a high value in developing young Nigerian talent.
We believe in providing young Nigerians with opportunities to showcase their skills and expertise, to grow and to add value to the company, our clients and most importantly the growth and reputation of Africa.
We are committed to building several businesses that showcase the opportunities for growth in Nigeria and Africa as a whole.
At the moment, we also have a chemicals business called TREXM Chemicals Nigeria Limited, a leading chemicals and specialty fluids company strategically positioned to service oil and gas, construction, and FMCG industries with specialty and commodity chemicals leveraging our high-level long-standing partnerships with globally recognized OEMs.
You can read more about us at www.trexm.com and www.trexmchemicals.com
You were recently shortlisted as one of the fastest-growing companies in Africa, by the Financial Times, a leading financial news platform in the world. Tell us about it and what impact will it have on your brand?
The Financial Times shortlist of Fastest Growing Companies in Africa was compiled by market and consumer data specialist, Statista. The purpose of the ranking according to Financial Times, was to present a close up of the current business scene in Africa, the startups and more established businesses in the continent that have grown tremendously and are consistently providing innovative solutions to solve Africa's biggest challenges during the COVID 19 pandemic and post-COVID were managing to grow their businesses while much of the world shut down.
In fact, the way I see it, this publication by Financial Times is a celebration of African businesses during the COVID 19 pandemic and post-COVID because we defiled global projections that the economy would shut down during the pandemics. Instead, we witnessed an influx of a shift to innovative ways to continue to serve our clients, in other sectors we witnessed the creation of new products like; drones and self-diagnostic tools by innovators in the health sector, and digital banking solutions with special focus on the unbanked in the financial sector.
Being listed by Financial Times as one of the fastest growing companies in Africa, is a great accomplishment that comes with a huge sense of responsibility. We take pride in this because it shows recognition for our work and provides a stage to showcase our world-class delivery processes and services to clients and our local community.
The biggest impact this recognition has on our brand is making us more committed to continue providing excellent services for our clients. Additionally, this recognition has spurred us to strive for more innovative ways to serve our clients.
What do you attribute to this success, and what are your future growth plans?
The success of TREXM is due to our talents and commitment. We have created a culture that enables every member of our organization to contribute his or her own unique set of skills. We do not run a one-man show but a flat management structure; every member of the team contributes to the overall operations of the business.
Additionally, we listen to our clients' needs, place a high value on accountability and learn from mistakes as this enables us to improve in our processes and quality of work. We commit to mitigating disruptions in client operations by delivering services through a culture of integrity, quality service and corporate excellence.
We plan to actualize our growth opportunities by improving our sales capabilities, increasing the number of people on our team and enhancing our internal systems. This will allow us to provide customers with end-to-end solutions that will help them increase their profitability.
How do you see the crude oil generation industry evolving in Nigeria over the next few years, and what is Trexm's strategy for staying ahead of the curve?
In the next few years, I see room for improvement in crude oil generation in Nigeria if the government can provide sufficient financing, optimize existing policies to increase crude oil accounting and transparency, as well as security within the pipelines and on the water ways, and ensure safer crude oil and petroleum product logistics. While there's room for improvement, opportunities for increased production are available in Nigeria.
The government and local and foreign investments have a huge role to play in bringing these opportunities to life. Advancement in technology for drilling and asset integrity management as well as technological advancement in exploration are also trends that will continue to evolve in the industry.
With the ongoing conflict in Ukraine, how is this affecting your business, and what steps are you taking to mitigate any potential risks?
The ongoing conflict between Ukraine and Russia is affecting the natural gas industry in several ways. The most significant effect is that it is transforming natural gas into a global and interconnected market by resetting outputs from Ukraine and Russia. These reduced outputs have opened up more opportunities in other markets, especially in Europe.
The ongoing war has taught us that global supply chains are interconnected. This war, which disrupted supply chains at the global, regional and local levels, is proof of the interconnections in global supply chains. Since it started, it has led to a rise in freight charges, container shortage and lower availability of warehousing space. Boosting domestic production and leveraging technology are some of the ways we hope to improve on in mitigating potential risks associated with this disruption.
Given that many energy companies are turning towards renewable energy, what is your stance on this, and how is Trexm adapting to these changes in the industry?
We are committed to using sustainable methods to solve our clients' problems. For example, we invest in renewable energy because it is less affected by supply chain disruptions caused by geopolitical crises or price spikes. Over the years we have expanded our operations from the oil and gas sector to cover FMCG, power infrastructure, energy and manufacturing sectors.
The industry's shift towards renewable energy is something we wholeheartedly support because it is environmentally friendly and promotes healthy living for everyone.
How do you ensure that Trexm Oil and Gas Services Nigeria Ltd operates ethically and sustainably, and what initiatives do you have in place to promote environmental and social responsibility?
We ensure our business operations are ethically compliant by building a culture focused on integrity and quality service. We ensure that every project we undertake maintains world-class standards. This culture has helped us build long-standing business contacts over the years and this ensures sustainability. Our vision is to build a company with an impeccable portfolio of products and services.
Speaking about initiatives, the first is our commitment to the Nigerian Local Act Content. As I mentioned earlier, we are deliberate about creating opportunities for young local talents to offer solutions of global standards. Additionally, we are huge supporters of women and offer opportunities for women to grow in their profession.
Finally, we value the growth of local businesses as our products have been essential in helping businesses avoid high costs caused by disruptions in their supply chains.
This interview was published on Business Day May 2023 Newspaper